Summer is the perfect time to organise a party and where better to bring your friends than the bright lights of the big city? During your stay at the Palm Hotel in London, you will find a whole range of activities for you and your friends to enjoy. Here's an introduction to just few to get you started!
Camden Market
A short trip on the tube will take from Golders Green straight to Camden, where you will arrive on the high street. You'll see the bustle of the market from the tube station exit so head in that direction and you'll find yourself right in the heart of Camden life! The market is located right next to the canal and Camden Lock, where there are also plenty of cafes and pubs to enjoy a drink or lunch in the open air.
In addition to the market stalls, there are also a great range of eclectic shops, many of which have been open for years. In particular, there are a number of record shops, book stores and unique clothing boutiques to wander between and browse around.
Bars & Clubs
One thing that you will never be short of is the variety of bar and clubs in the north London. Many of the local Camden pubs are popular with young people and host regular live bands. You'll never miss them as you'll hear the music from the street as walk past, particularly at the weekends, when the whole area becomes a party town!
Camden is also host to live comedy and you'll find plenty of information about the local comedy acts that are playing and where to find them in any local tourist guide. Comedy clubs are a great way to start of your evening, before heading on to a bar, restaurant or nightclub later!
Eating out
Likewise, there is no end to the number of restaurants on offer, with cuisines from all over the world. Whether you are looking for a Chinese, Indian or just a good pizza to enjoy with party, then you won't have to travel far to find it. There is also a developing street food scene, with numerous food trucks parked in side streets and serving a wide range of snacks and takeaway meals, which are perfect to enjoy as you stroll around the town.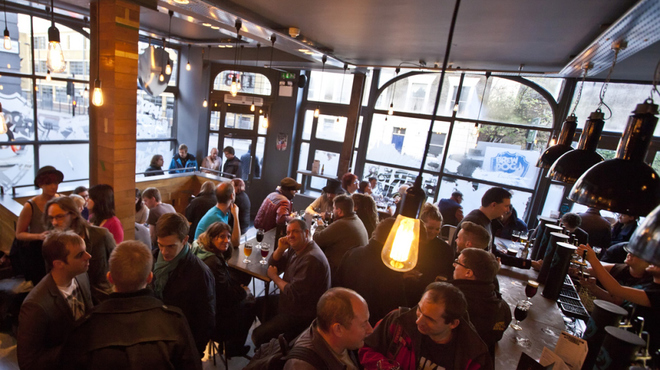 Shopping
While you'll likely venture into the city centre during your stay, you can enjoy a great shopping experience at Brent Cross, which opened way back in 1976 and continues to be one of the most popular shopping malls in the London area. It's easily accessible, both on foot or by car and you'll find many of the well known high stores there, plus places to have coffee or to eat.
One thing is for sure, when you book a stay at the Palm Hotel in London, you can assured that there is more than enough right on your doorstep to make your visit a memorable experience – so much so, that you are bound to want to come back again!